Wait – The Boating Season Isn't Over Yet – Why We Love Fall Boating
Posted on: September 6, 2017
Yes it IS September – and as boaters we know what that means – the boating season is coming to an end and you've already got winterizing your boat on the brain. But WAIT, the boating season isn't over yet, there are a lot of great things about boating in the fall, and here are a few of our favourite reasons to put away that winterizing kit and get back out there this fall.
No. 1 – The Deals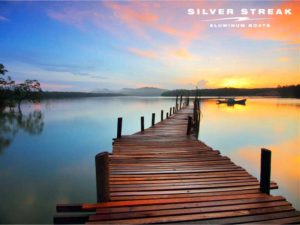 It's been a staple of travel for decades – the "shoulder season". September and October are often far cheaper than July and August because there are far fewer people out there travelling and the same is true when it comes to boating. The kids are back to school and work seems to be back in full swing so the lodges, hotels, and marinas are suddenly looking a lot sparser. Which means it's a great time to find deals on all of the above. And who doesn't love the quiet of a kid-free dock on a bright September day?
No. 2 – The Weather
The good news is that the weather isn't that much worse than just a few weeks ago, at least the "oppressive heat" is no longer a factor. The evenings are cooler yes, but that just makes it that much easier to get to sleep after a long day of fishing or sipping on your favourite beverage in the bright fall sunshine. Days are a couple of degrees cooler also, but that just keeps the mosquitos at bay.
No. 3 – The Views
Fall is one of the most beautiful seasons in North America. People from all around the world travel here to see the trees changing to fall colours, and how much better these views are from your private front row seat of your boat? Most of the Pacific Northwest and British Columbia have easy access to many inlets and coves where the breathtaking colour changes are happening right before your eyes.
No. 4 – The Pumpkin Spice
Yes, fall wouldn't be "fall" without a pumpkin spice latte. Sadly, we weren't able to find any "boat through starbucks" (ahem… Starbucks, if you're reading this… that's a million dollar idea guaranteed!) unless you're in Aruba. But that said, they're not that hard to make, and what better beverage can you think of sipping on as you enjoy those views. Perhaps a cinnamon hot chocolate, or camomile tea will have to suffice.
Be Safe Out There
According to the US Coast Guard the number of boating accidents in fall are no higher than in summer, but they tend to be more serious with colder weather, colder water, shorter days and fewer boats on the water to help if something does go wrong. So be careful out there. Make sure you have plenty of fuel. Keep an eye on the weather as things can change rapidly so be sure you have a backup plan and emergency supplies on board – 3 days food and water per person in addition to what you intend to eat. Lastly, as the season draws to a close, the tendency is to stretch the maintenance schedule until after that one last trip. This can be a dangerous tendency and could cause potentially life-threatening mechanical issues.
Are you planning on going boating this fall? Where do you plan to go? Any additional tips to share with the boating community? We would love to hear from you. All the best and stay safe out there folks!