1999 Race Boat Re-fit into Whale Watching Boat
Posted on: March 19, 2019
This Silver Streak Race Boat is being brought back to life after 20 years laying dormant thanks to Sooke Coastal Explorations! From her old life as a race boat to one extreme whale watching vessel we're excited to see her back on the water!
Original Race Boat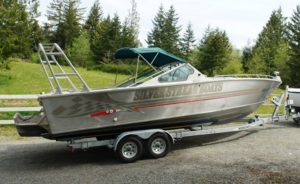 Whale Watching Boat before starting work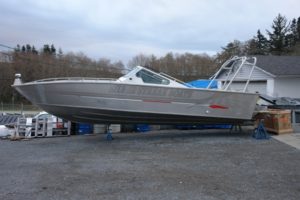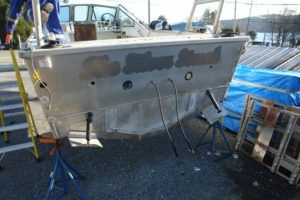 Sooke Whale Watching Article March 19, 2019 in the Sooke News Mirror
Race Boat Article from 2000 – Andy Barry and Brian Baird win the Race!